Montessori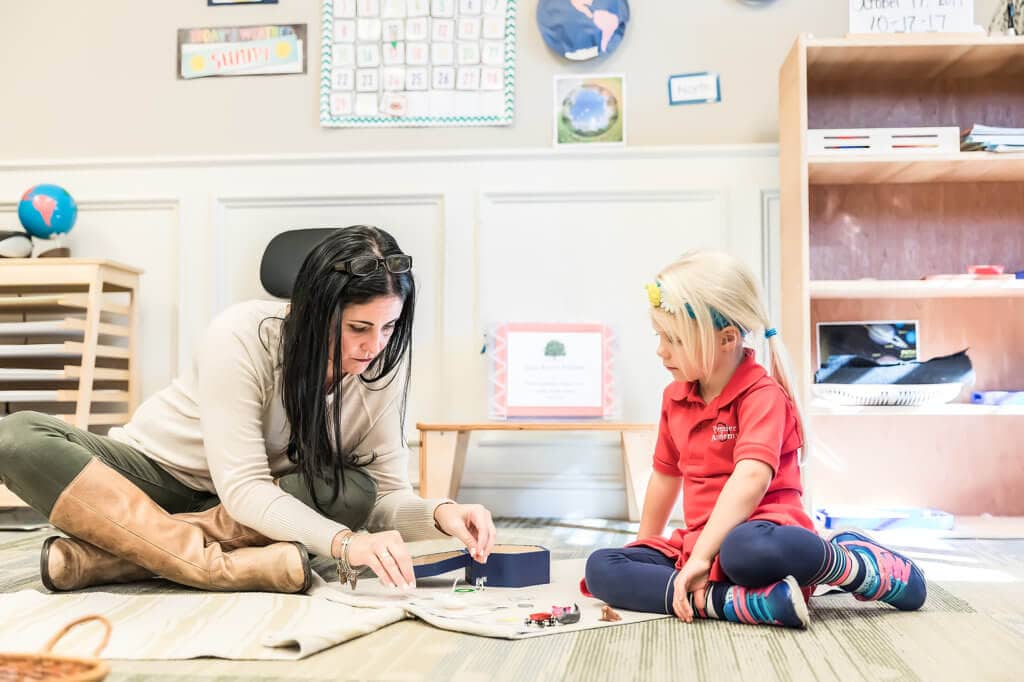 Course Attendees
Still no participant
Course Reviews
Still no reviews
Montessori Method
The Montessori method is an educational approach to teaching children based on the research and experiences of Italian physician and educator, Maria Montessori (1870-1952). It arose essentially from Dr. Montessori's discovery of what she referred to as "the child's true normal nature". The role of the teacher is to watch over the environment and remove any obstacles that would interfere with this natural development. The teacher's role of observation includes experimental interactions with children, commonly referred to as lessons, to resolve misbehavior or to show how to use the various self-teaching materials that are provided in the environment for the children's free use.
The Montessori Method at Premier Academy
Premier Academy has taken the Montessori Method, created by Maria Montessori in 1907, and brought it into our own classrooms to create an atmosphere conducive to learning while following the "true nature" of the child. All of our certified teachers are trained to help their classrooms of children use the natural materials and tools of the classroom to direct their own learning through language arts, math, science and much more. Premier has separated their classrooms so that the Montessori Method can be applied the way it was intended. Students' ages 3 through 6 will be in one of our many combined classrooms. Here, students will continue to develop their skills of learning through individual work and presentations made by the teacher as well as through the mentoring between older and younger students. Here we can begin to see our students grow as leaders as well as develop a sense of empathy for other students, control over their own bodies and an overall sense of peace while learning at a rate them and their teacher feel comfortable with.
Our Main Teachers